Butler Conversion Kit for CanAm Spyder RT & RS
Once you have a Butler Set installed, this kits allows you to switch from one size Butler to the other. You can carry a small coffee in the morning and a big cold drink in the hot afternoon. The Butler Conversion Kits for the CanAm Spyders RT and RS are a little different than the normal Conversion Kits. They require an extra machined part and longer ring bolt. Due to this difference they cost a bit more.
Each Set includes 20 oz. or 34 oz. Compression Ring, 20 oz. or 34 oz. Insulated ThermoServ Beverage Mug, Standard ThermoServ Lid, Butler Extreme Lid, Seal-Fit Straw and two Straw / Vent Caps.
These are individual replacement Butler Extreme Lids. You can order a single small 20 oz lid or a single large 34 oz lid. The lid comes with a Seal-Fit Straw and two (2) Straw Vent Caps.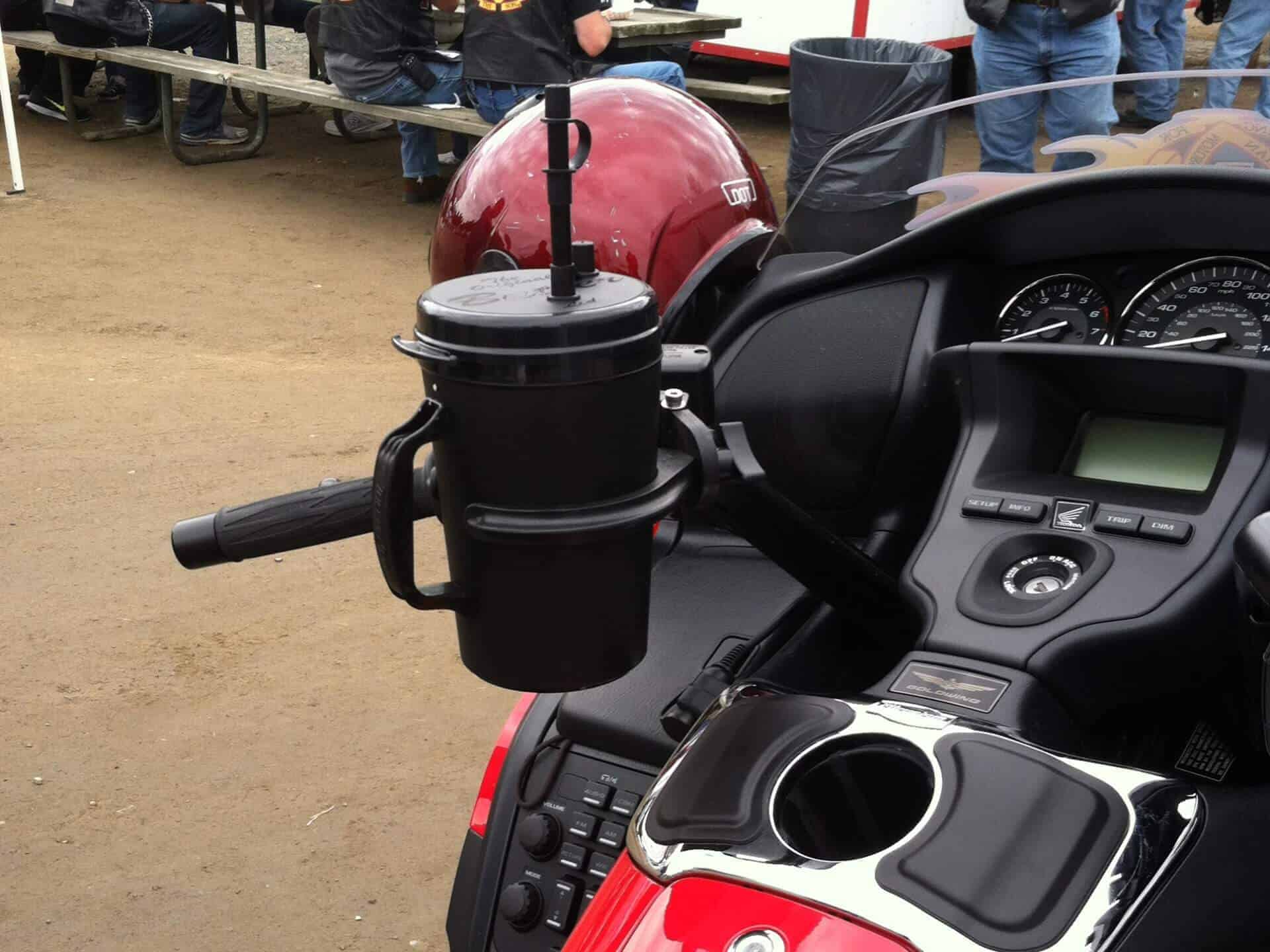 Six-pack of replacement Butler Extreme Lids. You can order a six-pack of small 20 oz lids, a six-pack of large 34 oz lids or a mixed six-pack that includes three of each.
The Extreme Mug Holding System
Order your Butler through our online factory store today and we will get it shipped out to you right away. If you have any questions or prefer to order over the phone, give us a call.
Manufacturer of the
Butler Mug Holding System